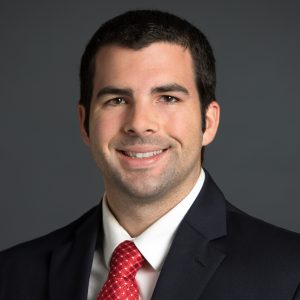 Anthony S. DaDamo, Esq. – Anthony joined Sebring & Associates in 2020 and advises clients on commercial real estate transactions, land development and financing, land use and zoning, condominiums and planned communities, corporate law, commercial transactions, and oil and gas matters. He is licensed in both Pennsylvania and West Virginia and has extensive transactional experience in both states.
Anthony received his J.D. in 2014 from the University of Pittsburgh School of Law and his B.S. in Accounting in 2011 from the Pennsylvania State University – University Park Campus, where he received the Presidential Freshman Award. During law school, Anthony counseled clients in a variety of environmental and energy related matters through the University of Pittsburgh Environmental Law Clinic, participated in the Murray. S. Love Moot Court Competition, and received the CALI Excellence for the Future Award in corporate finance. He is a member of the Pennsylvania Bar Association, West Virginia Bar Association, and Allegheny County Bar Association. Prior to joining Sebring & Associates, Anthony practiced in the Pittsburgh office of Babst, Calland, Clements & Zomnir, P.C., focusing on energy and real estate transactions.
Contact Anthony via email or call 412.856.3500.