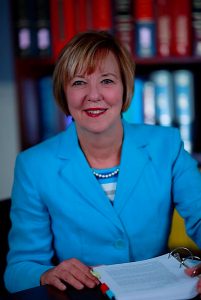 Brenda B. Sebring, Esq.– Mrs. Sebring is the principal of Sebring & Associates in Monroeville, PA.  She received her B.A. in 1977 from Dickinson College and her J.D. in 1980 from Dickinson School of Law.  She served on the Dickinson Law Review as associate editor and the University of Pittsburgh Law Review.  In addition, Mrs. Sebring has served as a lecturer for the Pennsylvania Bar Institute on Pennsylvania Condominiums and Real Estate Cooperatives, Commercial Leasing, Commercial Loan Transactions, Commercial and Residential Title Insurance Underwriting, Residential Real Estate Documents regarding Essentials of Pennsylvania Practice, and has lectured for the Real Estate Institute in Philadelphia, Pennsylvania, sponsored by the Pennsylvania Bar Institute.  She has also lectured for the Allegheny County Bar Association in connection with commercial and residential real estate matters.
Mrs. Sebring is active in numerous charitable and community organizations, including Variety, The Children's Charity and has served as vice chairman of the Monroeville Growth Alliance. She has served as a past Chairman of the Monroeville Chamber of Commerce and was the recipient of the Monroeville Area Chamber Joseph Lombard award in recognition of her volunteer service to that organization.  Mrs. Sebring was the initial recipient of the Chamber Member of the Year/Wes Blaha Award for her high level of business integrity and professionalism, her history of commitment, dedication, and energy to serving the local business community.
Currently, Mrs. Sebring is serving as Solicitor of the Zoning Hearing Board of Hempfield Township, Westmoreland County, Pennsylvania, having previously served as the Chairman of that Board for 10 years.  Mrs. Sebring has been selected for inclusion in Pennsylvania Super Lawyers® and The Best Lawyers in America®.   In Mrs. Sebring's free time, she enjoys spending time with her grandchildren, golfing and fishing.
Contact Brenda B. Sebring, Esq.
Rated by Super Lawyers
loading …