Insights on Real Estate, Law and More…
Periodically we send information about issues that could affect your work or home life. Our hope is to help you understand the issues related to real estate closings, development, legal issues and more.
To receive our newsletter via email, contact us.
Spring 2020 Newsletter

Joint Tenancy? Tenancy in Common? How Should We Take Title?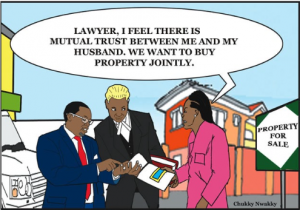 What's the best way (and the RIGHT way) buyers should take title to a property? Check out this easy guide to see what's best for YOUR situation… Click to read more.
---
Owner's Title Policy: How it Protects Your Commercial Property
Don't take a chance with your commercial property… we show you whey it's so important to have an owner's title insurance policy when you buy… Click to read more. 
---
Fall 2019 Newsletter
Haunted Homes for Sale? Read on, if you dare!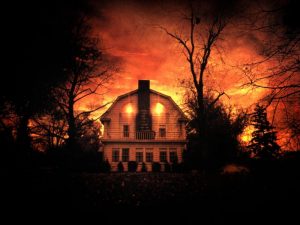 Ever wonder if houses can really be haunted? This article from Trulia details eight real haunted homes for sale!
Drones in the Construction Industry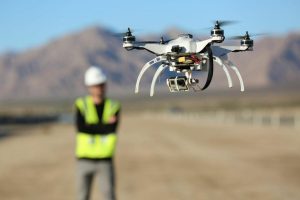 Some think of drones as a fun toy or a way to make your wedding photos amazing… But drones have many industrial applications. According to The Balance Small Business, drones are having a major effect in the construction industry. From surveying to communication to transport, learn how drones in the construction industry are becoming a big part of construction planning and more. Read the full article here.
---
Summer 2019 Newsletter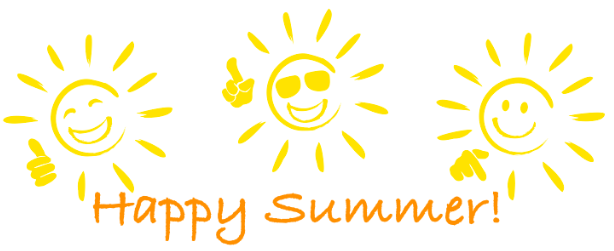 Don't Get Caught in a Mortgage Closing Scam!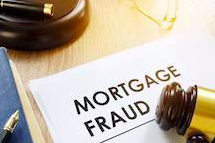 Sebring & Associates is committed to not only providing ethical mortgage closing services, but to also help you learn about your rights and best practices for a great closing experience… click here to read more from the CFPB and watch a video about mortgage scams.
Starting a business?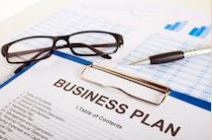 Let Sebring & Associates help you choose the right corporate structure. There are options for business owners, read about the different business formation options by clicking here. Then contact us to talk through the options.
Congratulations, Brenda!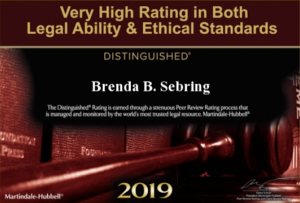 Brenda Sebring was highly rated by Martindale-Hubbard! Read more…
Spring 2019 Newsletter
IT'S TAX TIME! ARE CLOSING COSTS TAX DEDUCTIBLE UNDER THE NEW TAX LAW?
From mortgage points to realtor commission, this article from Houselogic breaks down what you may and may not get credit for when filing your federal tax return. Read more…
7 REASONS WHY EVERY HOMEBUYER NEEDS OWNER'S TITLE INSURANCE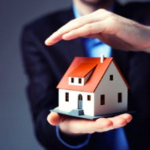 You might think that not buying Title Insurance is an easy way to save money when buying a home, but we list the many benefits of this smart, one-time investment. Read or download the article here.
BRENDA B. SEBRING Selected Again for 2019 Best Lawyers in America Publication
Best Lawyers, the oldest and most respected guide to the legal profession, has recognized our own Brenda B. Sebring in the 2019 Edition of The Best Lawyers in America! Read more…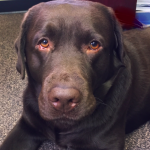 EVERY OFFICE NEEDS A LITTLE JOY. Ours is Duck, our office dog. Come by the office and give him a pat on the head or toss him a ball… he loves to play. Watch a video of Duck by clicking here.
Learn About Home Closings
A home closing can be a wonderful and overwhelming event! Be ready by reading the tips and resources at HomeClosing101.org. Available to you through Sebring & Associates as a member in the American Land Title Association. Learn more…
Fall 2018 Newsletter
Flood Insurance: Consider the Facts
DO I NEED FLOOD INSURANCE? Consider that flooding occurs in every state and can be caused by snowmelt or even clogged or overworked water pipes. In 2018, the Pittsburgh area suffered many incidents of flash flooding. This is only one way that floods can ruin property and threaten life. This article from New Homes Source provides a good introduction about considering home flood insurance… read more
The Importance of Estate Planning
Let Sebring & Associates help you decide how to handle your estate.
YOU have an estate. Your estate is comprised of everything you own. Your car, home, other real estate, checking and savings accounts, investments… Figuring out the best way to handle your estate can be daunting. This article explains the different types of Estate Planning tools and includes helpful information. We have attorneys and staff at Sebring and Associates who can help you decide how to handle your estate… read more
Summer 2018 Newsletter
Residential Home Inspections Can Save You Money In The Long-Run
Hiring someone to inspect the home you want to buy? Selling a property and want to find if there are any hidden problems that need fixing before you put your home on the market? Here are five things you need to know:.. read more
Commercial Property: Buy or Rent?
Sebring & Associates can help you with your Purchase or Lease Agreement
So, you've moved your business from your home into a rented retail or commercial space! Now you wonder if it would be better to buy the property or to continue paying rent… read more
Winter 2018 Newsletter
Appealing Your Tax Assessment Can Save You $$$ Money
The assessed value of a property may be appealed annually and a well-prepared appeal could considerably reduce your property tax bill. It is worth investigating the possibility of an appeal. Sebring & Associates can prepare your property assessment appeal and guide you through the process. We will represent you at your hearing and file all necessary documentation on your behalf. The deadline for appeals in Allegheny County in 2018 is… read more
Home-Buying in 2018: Purchase in the Winter or Wait Until Spring?
The New Year has arrived, and if you're looking for a house, you might be down to the wire. Should you go all in and purchase now or wait until the spring? Here's a great article by Megan Wild of Housecall that outlines some of the great reasons to buy in Winter:
You Face Less Competition in the Winter
Sellers Are Likely to Be Motivated
Interest Rates Are Likely to Rise Next Year
Housing Prices Are Climbing
Inventory Shrinks in the Winter
MEMBERS OF SEBRING & ASSOCIATES SUPPORT MONROEVILLE AREA CHAMBER OF COMMERCE "CASH BASH"
Read about the event here.
---
Fall Newsletter
TYPES OF BUSINESS ENTITIES – What's best for MY company?
In Pennsylvania, there are a number of forms of business entities including corporations, sole proprietorships, partnerships, limited partnership and limited liability companies……..read the full article here
Why Is My Neighbor Mowing My Lawn? SURVEY SAYS…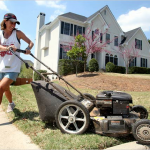 A new homeowner noticed a neighbor mowing part of her front lawn. When she asked the neighbor why he was mowing her lawn, the neighbor replied the property he was mowing belonged to him….. read the full article here
Sebring & Associates were proud to help sponsor the 26th Annual Bob Pompeani Charity Golf Classic which benefits Partners For Quality Foundation. Partners For Quality provides safe and nurturing homes for people with intellectual disabilities through Citizen Care, meaningful work opportunities through the Training and Outsourcing Center, behavioral health assistance for children and their families at Allegheny Children's Initiative, travel and recreation activities through Exceptional Adventures and a wide array of activities and events through the Foundation.
---
August 2017 Newsletter
How Will the New Mechanic's Lien Law Affect YOU?
Why Land Developers Should Take Notice of The PA State Construction Notices Directory
On October 14, 2014, the Pennsylvania Legislature amended the Mechanics' Lien Law of 1968…read more
---

RED ALERT! Cyber Fraud Is On The Rise!
The stories regarding hacked email accounts, forged wire instructions, cyber fraud and other risks continue to be reported at an alarming rate. Protect yourself, your business and your family by sharing these helpful tips….read more
---
July 2017 Newsletter
Legal Insight – At Sebring & Associates, a boutique law firm located in the eastern suburbs (Monroeville) of Pittsburgh, Pennsylvania, we focus on all aspects of commercial real estate.  Under the guidance of Pennsylvania Super Lawyer… read more
Real Estate Insight – Losing a home is a cruel thing—even to those destined for greatness.Abraham Lincoln was born in a meager, one room cabin on the Big South Fork of Nolin's Creek near Hodgenville, Kentucky. It had a dirt floor, one window, and … read more
Did You Know?
Sebring Boasts a Pennsylvania Super Lawyer? Read More
Sebring Supports Variety – The Children's Charity  Read More