Insights on Real Estate, Law and More…
Periodically we send information about issues that could affect your work or home life. Our hope is to help you understand the issues related to real estate closings, development, legal issues and more.
TYPES OF BUSINESS ENTITIES – What's best for MY company?
In Pennsylvania, there are a number of forms of business entities including corporations, sole proprietorships, partnerships, limited partnership and limited liability companies……..read the full article here
Why Is My Neighbor Mowing My Lawn? SURVEY SAYS…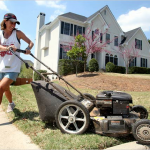 A new homeowner noticed a neighbor mowing part of her front lawn. When she asked the neighbor why he was mowing her lawn, the neighbor replied the property he was mowing belonged to him….. read the full article here
Sebring & Associates were proud to help sponsor the 26th Annual Bob Pompeani Charity Golf Classic which benefits Partners For Quality Foundation. Partners For Quality provides safe and nurturing homes for people with intellectual disabilities through Citizen Care, meaningful work opportunities through the Training and Outsourcing Center, behavioral health assistance for children and their families at Allegheny Children's Initiative, travel and recreation activities through Exceptional Adventures and a wide array of activities and events through the Foundation.
---
August 2017 Newsletter
---
July 2017 Newsletter