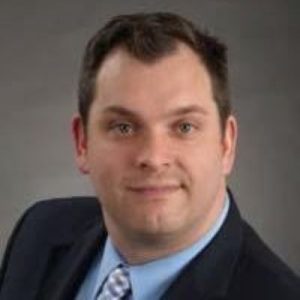 Joshua Hall, Esq. – Josh began his practice at Sebring & Associates in 2021 and provides legal services by assisting clients with real estate transactions, corporate law, commercial transactions, estates and trusts and litigation. Josh is an experienced attorney in all aspects of property law and contract law, and he has worked with corporate and individual clients of all sizes.
Before joining Sebring & Associates, Josh practiced at a regional law firm in Pittsburgh where he advised clients in energy law, corporate law, real estate matters, as well as ligation at both the federal and state level. Josh has significant experience performing due diligence and curative work on complex land transactions. Josh is knowledgeable in property leases, easements, rights-of-way, mortgages, liens and real estate taxation. In addition, Josh spent several years practicing at a small law firm focused on oil and gas law and title law in Greensburg, Pennsylvania.
Josh is a 2007 graduate of Duquesne Law School. During his studies and after graduation, Josh worked as a law clerk for county judges in both Allegheny County and Fayette County. Before law school, Josh attended the University of Pittsburgh, where he earned a history degree. Josh is admitted to practice law in Pennsylvania, West Virginia and Ohio.
Contact Josh Hall.