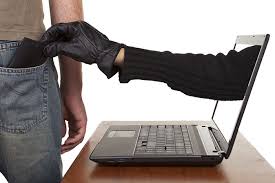 In the cyber world, criminals are communicating with you posing as your customers. Worse, they are communicating with your customers posing as YOU.
DON'T BE A VICTIM! VIGILANCE AND A HEALTHY DOSE OF SKEPTICISM ARE THE BEST WEAPONS IN THE BATTLE AGAINST CYBER FRAUD.
Helpful Tips: Be Aware!
Wire and other disbursement instructions received by email should be confirmed by telephone at a known or independently-confirmed number, NOT the telephone number at the bottom of the email you are trying to confirm.
Be especially skeptical of any change in wiring instructions from us or any parties involved in the transaction. How often do people and businesses change their wire instructions? Specifically, if you receive an email or any other communication that appears to be generated from our office, containing new, revised or altered bank wire instructions, consider it suspect and call our office at a number you trust.
Confirm the account to which you are wiring is in the name of the party entitled to the funds; encourage buyers and sellers to do the same.
Be suspicious of emails from free, public email account domains that pertain to the movement of money, as these email accounts are often a source of risk.
Consider what email account domain you use for any financial business. As stated above, the free, public email account domains are a target for cyber-thieves and, without additional levels of security, are particularly vulnerable to attack.
Watch out for phishing emails with embedded links, even when they appear to come from a trusted source.
---
Article by: Michele Green, VP, Senior Division Underwriting Counsel, First American Title Insurance Company
AN INDEPENDENT POLICY-ISSUING AGENT OF FIRST AMERICAN TITLE