Home-Buying in 2018: Purchase in the Winter or Wait Until Spring?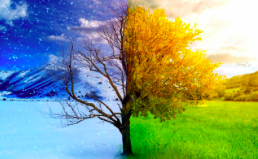 The New Year has arrived, and if you're looking for a house, you might be down to the wire. Should you go all in and purchase now or wait until the spring? Here's a great article by Megan Wild of Housecall that outlines some of the great reasons to buy in Winter:
You Face Less Competition in the Winter
Sellers Are Likely to Be Motivated
Interest Rates Are Likely to Rise Next Year
Housing Prices Are Climbing
Inventory Shrinks in the Winter
And remember, when you're ready to close on a home purchase, think of Sebring! As the buyer you can choose your closing company. Contact us to learn more.