By: Sebring Law                                  October 6, 2015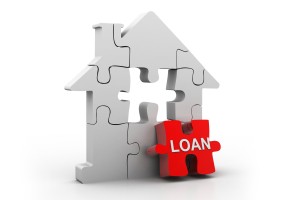 A new era of residential closing regulations for lenders, closing companies, and of course, buyers is now in effect. "TRID" (which is short for: T (Truth in Lending), R (Real Estate Settlement and Procedures Act), Integrated Disclosure) took effect on October 3, 2015. This means that all loan applications received by lenders for residential mortgages after October 3, 2015 are subject to the new TRID regulations. Instead of receiving the final dollar figures and amount needed for a certified check shortly before closing, buyers will receive a Consumer Disclosure at least 3 business days prior to the closing. The Consumer Disclosure is taking the place of the current HUD-1, Truth in Lending and Good Faith Estimate, by combining all 3 forms, and additional information not included on said forms, into one form. The purpose of the 3 day disclosure period is for the buyer to have a chance to review the Consumer Disclosure, and ask any questions prior to the closing.
The impact of TRID on the entire closing process is still not known, but one thing is sure, settlement companies, lenders and realtors will be required to share information much earlier in the closing process in order to comply with the TRID requirements. In many instances, lenders, not settlement companies, will prepare the Consumer Disclosure. Settlement companies will be required to provide lenders with the following items to be added to the Consumer Disclosure:
Deposit Money
Lender policy premium
Owner policy premium
Endorsements
Title search, exam, closing fees
Recording fees
Survey Fee
Real Estate commission
Seller payoff(s) with breakdown
Buyer/Seller Credits
HOA fee & proration
Taxes and assessments/paid & prorated
Pest inspection fee
Home inspection fee
Home warranty fee
Hazard insurance premium
Proper names
Addresses
Payor & Payee list for all charges
RE Broker name, address, license ID
RE Agent name address, license ID, Email & phone
Settlement Agent company name, address, license ID
Settlement Agent contact name, license ID, Email & Phone
Not all settlement companies are equipped to handle the fast turnaround time for all of the above listed items. The importance of selecting an experienced and efficient settlement company is more important than ever! Sebring & Associates has been an established closing company in the Pittsburgh area for over 20 years. Contact Sebring & Associates about how we can smoothly handle your closing during this period of transition into the new regulations.